---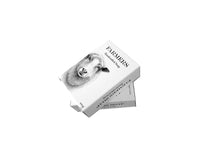 Farmers Gift Soap.
Gift box features the artwork of Cathy Hamilton (proudly designed & produced in Australia).

Made with pine, Tea Tree, Eucalyptus Oil and Pumice Stone to remove the toughest grease and grime from Farmers hands. 
Ingredients - Tea Tree, Eucalyptus & Olive Oils, Pumice Stone, Coconut, Sunflower, Rice Bran, Shea Butter, Avocado, Caster & Pine Oils.